How COBRA Health Insurance Works
The federal COBRA law allows people to continue paying for their most recent employer-based group health plan when that plan ends due to a qualifying event.
Here you will learn about:
What COBRA insurance is?
Who is eligible for COBRA insurance?
How much does COBRA insurance cost?
How do I sign up for COBRA insurance?
What are my rights under COBRA insurance?
The Federal COBRA Act
The Consolidated Omnibus Reconciliation Act or COBRA is a federal law from 1985. It allows individuals and families to continue their employer-sponsored health insurance after certain life events. These include job loss, reduction in work hours, or death of the employee. This coverage is available for a set amount of time.
The length of the COBRA coverage period is typically 18 months, with the possibility of an additional 11 months for individuals with disabilities who meet the eligibility requirements.
What Is COBRA?
COBRA insurance is a term most people are familiar with. It refers to paying for health insurance that was in effect when an employee lost their job. It also applies if a family member loses access to the group plan.
COBRA coverage is not automatic. Individuals must elect to continue their coverage within 60 days of the offer to continue.
When starting on a COBRA plan, you are responsible for paying the entire premium, including the portion the employer was subsidizing.
COBRA Health Insurance Eligibility
If you experience a qualifying event such as job loss or a change in your family circumstances, your former employer is required to offer you the opportunity to continue your group health insurance coverage through a special open enrollment period.
You are eligible for COBRA during this special enrollment period if you were enrolled in a qualified group health plan for at least one day.
QUICK CHECK
COBRA Eligibility
Federal Government Oversight
These federal government agencies, the Department of Labor (DOL) and the Department of Health and Human Services (HHS), are charged with overseeing employer compliance with COBRA. While DOL enforces the rights and responsibilities related to COBRA, HHS ensures that COBRA coverage meets the standards set by the Affordable Care Act.
Rules Of COBRA Insurance
In simple terms, this is how you obtain COBRA insurance:
Or, Save Up To 70%
COBRA Alternative
Try Short-Term Health Insurance
$80/month*
With coverage starting tomorrow!
Get A Quote, Enroll Online
View Plans
Call us
877-262-7241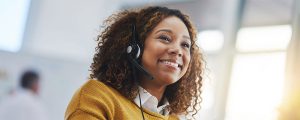 *Based on age and state availability 
How Much Is COBRA?
The cost of COBRA is the same work health insurance plan that you had before. Except, you will be responsible for entire premium, which includes the portion that your employer used to cover. The typical cost of this traditional health insurance plan is around $438 per month per person across the United States.
When Does COBRA Coverage Begin?
After all of the premiums are paid, COBRA coverage will begin on the same day as the qualifying event.
The duration of the COBRA coverage period will vary depending on the type of event that caused the qualified beneficiary to lose their group health plan coverage.
Employers Are Required To Provide COBRA Continuation
The U.S. Department of Labor oversees the federal COBRA law and requires all companies with 20 or more full-time employees to provide continued access to the same group health plan coverage to workers if that health insurance would stop.
This means if you lose your work insurance, you may keep the same coverage you had. The employer is responsible for notifying you of COBRA eligibility in a timely manner.
COBRA Is The Same Insurance You Had
By using your COBRA right, you simply have the same employer-sponsored health plan you just had before you lost it.
When you elect to stay on your employer's health insurance, you keep your same doctors, copays and prescription coverage. If you had dental and vision coverage previously, then your COBRA will have dental and vision .
COBRA is Available For 18 or 36 Months
The good news for many people is that a COBRA health plan from their former employer satisfies the individual ACA mandate while protecting their family's health and well-being as they previously had. COBRA insurance coverage may last up to 18 months.
Additionally, COBRA continuing health coverage is available to former spouses after divorce, retirees before they begin Medicare and children that lose their dependent status.
You May Cancel COBRA At Any Time
To cancel COBRA coverage, you will need to let your plan administrator know.
Health Insurance After Quitting Your Job
If your employer is required to allow you access to their group health insurance, then it doesn't matter how your job ended. Your COBRA rights allow you the option of keeping your workplace insurance while in-between jobs and your next medical plan.
Some States Have Mini-COBRA
The federal COBRA act is in force for all companies with 20 or less employees. Many states have their own laws regarding continuation of workplace insurance. These "Mini-COBRA" laws may allow works more time to continue the insurance after the federal time period has been exhausted. You'll have to check if your state has additional insurance laws.
Affordable COBRA Alternatives
If the cost of COBRA insurance is too much, you may want to consider a short-term medical plan.
If you are in reasonably good health and without pre-existing medical conditions, there are affordable temporary health insurance plans options available.
Remain Insured
Accident Only plans start at $44*
with coverage starting tomorrow!
Call us
877-262-7241
Get A Quote, Enroll Online
View Plans
Temporary health insurance is a popular, affordable solution to cover gaps in coverage while you are between Major Medical plans.

*Eligibility for short term medical insurance is based on age and state availability.